The Kari Ishad mango prominently grown in Ankola taluk of Uttara Kannada has bagged the Geographical Indication (GI) tag from the Geographical Indications Registry under the Union Government. 
The GI certificate issued to Matha Totagars Farmer Producer Company Limited, Ankola is valid till March 1, 2032 from March 31, 2023. 
According to the Geographical Indications Journal of the government, the Kari Ishad is accepted as one of the finest quality mangoes due to its unique aroma, luscious taste, high amount of pulp, shape, and size.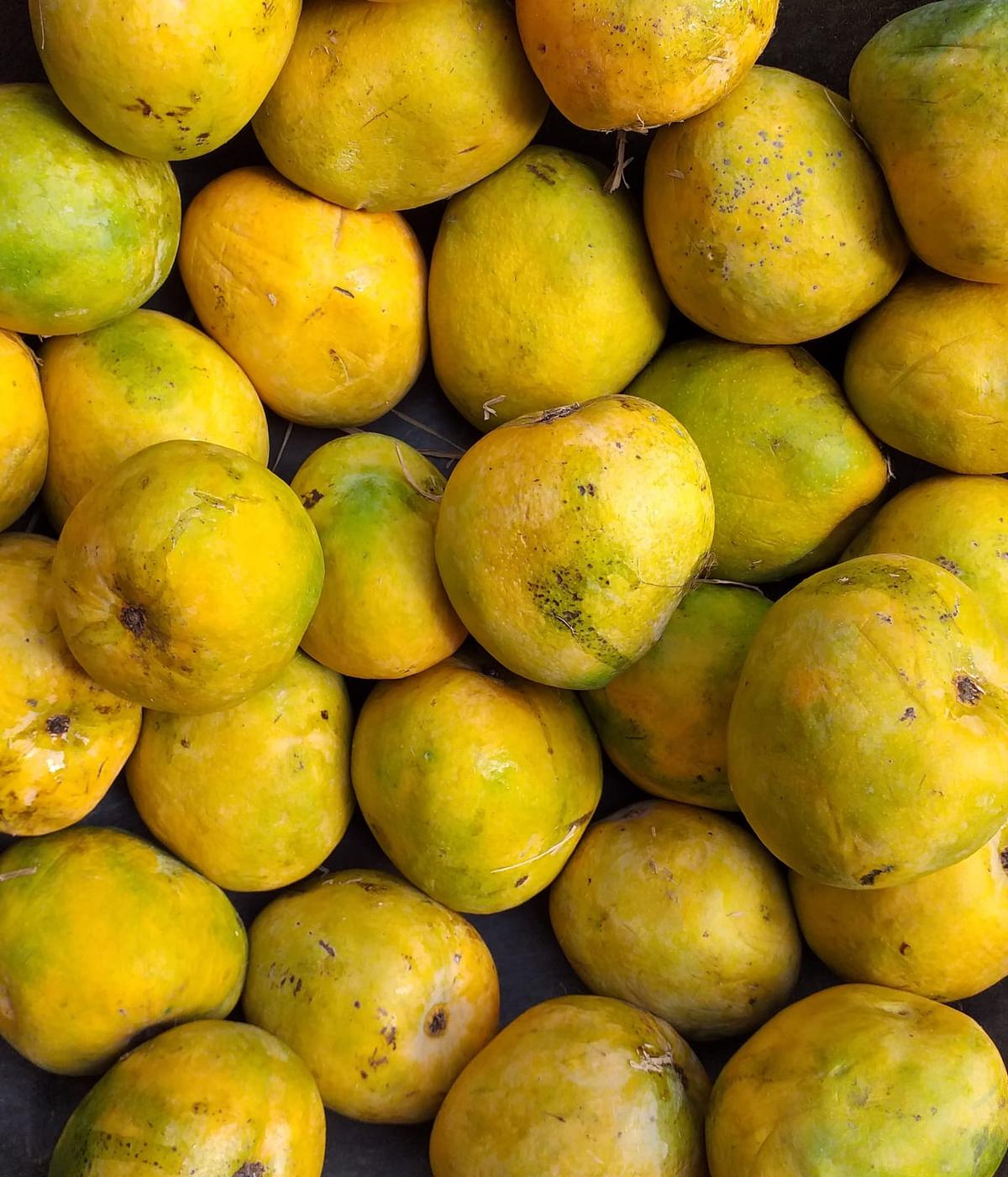 In addition to Ankola, the mango is grown in Karwar and to a certain extent in Kumta of Uttara Kannada. The trees are prominently spread over Belse, Shetgeri, Belambara, Mogata, Vandige villages of Ankola. Vandige village produced the highest amount of about 600 tonnes of fruits a season. Belse village houses 1,500 plants. The fruit is famous because of its sweet taste and pulp. Hichkad Group Vividhoddeshagala Sahakari Sangha Niyamita, Ankola, which runs the Oriental Canneries and Industries produces about 12,000 tons of pulp every year. 
According to the Registry, the fruits are large and oblique to oval shape. Each panicle usually bears one fruit. A well grown tree produces/bears up to 2,000 fruits in a season. The fruit has a short shelf life of about five days. 
Its trading is limited to Ankola, Karwar and Hubballi markets. 
One of the Directors of Matha Totagars Farmer Producer Company Limited, Mahadev Indra Gouda, told The Hindu that a Kari Ishad mango mela (fair) will be held at Ankola on June 6, 2023. 
"Many trees lost fruits when heavy winds swept Ankola earlier this week. It resulted in huge loss of fruits," he added. 
Mr. Gouda, who was the applicant for the GI certificate, said that the FPO has yet to adopt a business model for the better marketing of the product. 
He said that the exact extent of area under Kari Ishad is yet to be found out scientifically. 
Extraction and marketing of Ishad mango pulp has an interesting background, Shivananda Kalave, a Sirsi-based environmentalist, writer and green activist, told The Hindu. Oriental Canneries and Industries set up a unit in Ankola in 1908 to extract pulp from Ishad for making value-added products. The then Bombay Government supported it by supplying wood. The pulp, which was also being exported, was being marketed by the then Bombay-based Veerachand Panachand Company.  
An old marketing brochure printed at Basel Mission, Mangaluru, says that the pulp was used for making juice, syrup, salad and ice cream.  
According to the brochure, the pulp can be used for making 48 recipes. It was being used in the United States, Australia and Sri Lanka. According to the brochure, the Hichkad Group purchased the processing unit in 1970 for `95, Mr. Kalave said.  
The Ishad mango has two variants — Kari Ishad, which has thin skin, more pulp and is sweeter, and Bili Ishad, which has thick skin and has less pulp and sweetness.